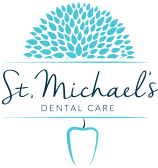 At St. Michael's Dental Care we are currently keeping calm and carrying on with business as the situation with Coronavirus develops across the country.
In order to better safeguard patients and staff we have decided to adopt the following measures:
Contacting patients before their appointments to confirm that they are not presenting virus symptoms that include a new persistent cough and/or fever.
Requesting that all patients inform us if they have a persistent cough and/or fever and do not visit the Practice.
Removing magazines and other literature from waiting areas.
Reducing patient appointments throughout the week to minimise the time spent with others in the waiting room area.
Increasing the frequency of our stringent cleaning schedule.
We will continue to follow best practice guidance from Public Health England and will inform our patients if and when the situation changes.
Please ring us for advice and assurance if you have any questions.
We appreciate your support in this matter in advance.
Best regards,
The SMDC Team