Anti-wrinkle Treatments
Enjoy smoother skin and a rejuvenated appearance with our wrinkle correction techniques which help to banish the signs of ageing and create a more rested appearance.
We offer wrinkle correction injections to reduce the lines and creases that can appear in the skin due to age, over exposure to the sun, smoking and natural genetics. Please be aware, not everyone is be suitable for these types of treatment, your dental clinician will explain all the details to you during your initial assessment.
Our patients often feel more confident receiving these injections from dental professionals as we have years of experience in administering injections and we also have an advanced knowledge of facial anatomy.
These injections target lines around the eyes, forehead lines, naso-labial lines and upper lip lines.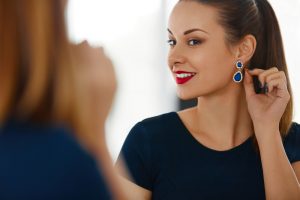 Our treatment
We offer patients injections containing Botulinum Toxin – a popular, safe treatment to temporarily prevent muscles and nerves from reacting to stimuli and reducing the appearance of lines in the face. We use a range of Anit-Wrinkle Products to achieve exceptional results including HA for lip fillers.
When you attend the practice for your consultation, we will go through the treatment process with you and discuss your areas of concern. The injections themselves are quick and relatively painless – often the entire appointment takes less than 30 minutes.
Once you have received the injections you may experience some slight redness, however this will settle quite quickly and you will be able to return to your day without any issues. While you may notice a change in your appearance straight away, we recommend waiting at least ten days to see the full results.
Wrinkle relaxing injections last for anywhere between four to six months.
For more information, or to book a facial aesthetics consultation, please click here or call or call 01622 758537.